In an effort to help your daily maturation with God, BRC constantly offers classes for adults. Please read the weekly bulletin for updated classes, times and locations of these classes. For more information, contact Pastor Jay Carroll.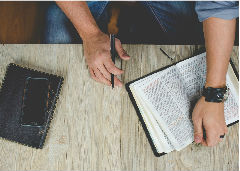 Adult Bible Study
The New City Catechism
This is a topical study of the fundamental beliefs of our faith from a question and answer perspective. This study incorporates the Heidelberg and Westminster Catechisms and will have lots of discussion and time to work out all of the different ways we think about God.
Sunday 9am-10pm and Wednesday 6:30pm-8:00pm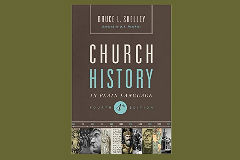 Adult Group Study
Lessons I've Learned Along the Way
When Don retired a group of Pastors asked him to share some "words of wisdom" that he had learned through the years. Each week the class will discuss one of Don's lessons and the Biblical basis behind it. Here are 2 examples: "Live like you've read the last chapter", and "As I grow older, I have fewer answers, but more certainty."
Sunday 10:30am -11:30am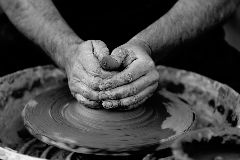 Potter's Workshop
studying Minor Prophets
A Bible Study for women 18 and older studying different books of the Bible.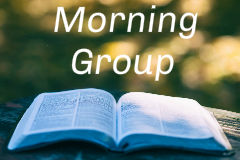 Morning Adult Study Group
The Promised Land
This is an archeological study providing wonderful context to the Old Testament stories.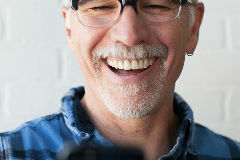 Mature Men
Sermon Based small group for men going over the previous week's sermon and going deeper into the Biblical text.
Wednesday 10am-12pm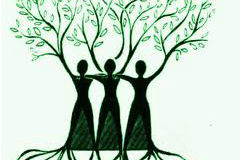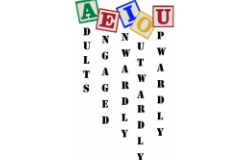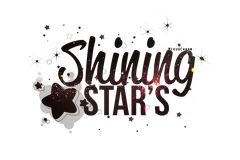 Titus 2 Women's Bible Study
Great Bible study and fellowship and discussion-all about how to follow God's plan for godly wifehood. The theme for this year will be Diamonds are Forever. Childcare is available.
Wednesday 9:30am-11:30am
AEIOU
Adult group that meets for Bible Study, fellowship and service projects
1st and 3rd Fridays 7pm
Shining Stars Senior Bible Study
Wednesday 2pm at Vitalia Assisted Living, studying the gospels
Friday 1:30pm at Southwest Commons in Strongsville