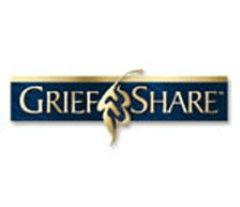 GriefShare is a thirteen week video seminar and support group for people who are grieving the death of someone close to them. It's a place to be around people who understand what you are feeling. At GriefShare, you'll learn valuable information about recovering from your grief and renewing your hope for the future. Gina Koch is the primary facilitator. See the schedule below or contact the church office regarding current and future meeting dates for GriefShare.
Facilitators: Gina Koch, Linda Scoby, and Jan Roe
Registration fee: $0.00 (includes workbook)
Child care is NOT provided.
You are welcome to begin attending our GriefShare group at any point. Each weekly session is "self-contained", so you do not have to attend in sequence. You will be able to pick up any sessions you missed in our next 13-week cycle.


April 22, 2019 Is This Normal?

April 29, 2019 Challenges of Grief

May 6, 2019 The Journey of Grief Part One

May 13, 2019 The Journey of Grief Part Two

May 20, 2019 Grief and Your Relationships

May 27, 2019 Holiday-No class

June 3, 2019 Why?

June 10, 2019 Guilt and Anger

June 17, 2019 Complicating Factors

June 24, 2019 Stuck

July 1, 2019 Lessons of Grief Part One

July 8, 2019 VBS-No class

July 15, 2019 Lessons of Grief Part Two

July 22, 2019 Heaven

July 29, 2019 What Do I Live for Now?


GRIEFSHARE meets Monday evenings, from 7:00-9:00 p.m. in the Green Room (Education Wing) at
Brunswick Reformed Church, 3535 Grafton Road, Brunswick OH 44212.