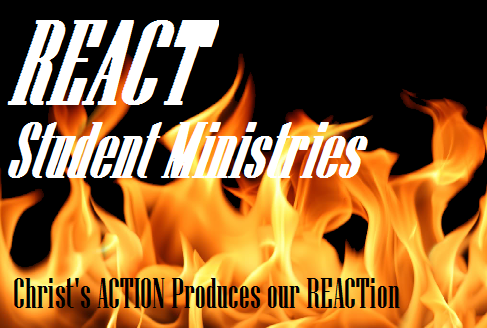 Sunday School: 9AM
The High School and Middle School Sunday School class meets at 9:00 a.m., in Room 10-11.
David Morgan will be leading the class.
REACT Youth Group:
High School and Middle School youth are currently meeting together for youth group.
David Morgan, our Youth Director, and the adult leadership team will have primary leadership this year.

6:00-8:00 PM Sunday Evenings unless a special event has been scheduled.