2018 Multigenerational
Mission Trip
Canvas, WV
July 1-7, 2018
The mission team went to a small town near Summersville, WV to help rebuild homes destroyed due to flooding in June of 2016. Scientists say that on average, WV will experience that much rainfall in that short amount of time one out of every one thousand years. There was a lot of damage done and we have the opportunity to go and show the people hurting after this disaster (even 2 years later) what Christ has called us to do (Matthew 23:11).
Join us Sunday!

Worship Services
9:00am and 10:30am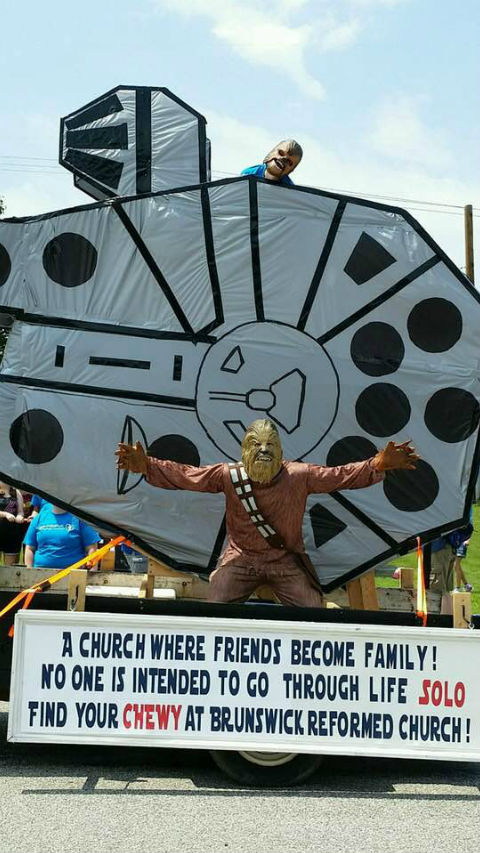 Brunswick Summer Celebration
Grand Parade Float 2018
Check out our 2nd place trophy winning float in the Brunswick Grand Parade!
Thanks to everyone who helped and for all who represented BRC so well in the parade!!!