Consistory
The Consistory is the governing body in churches of the Reformed Church in America, consisting of the Elders, Deacons and Pastors. Elders give spiritual oversight to the church, while Deacons have responsibilities for ministries of compassion and financial oversight. Together with the Pastors as non-voting members of consistory, they give oversight to BRC's future. Elders and Deacons serve for a three year term.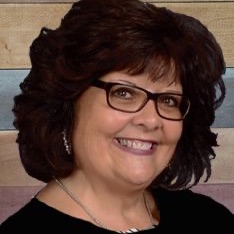 Kathy Rounds
Elder, Vice President/Clerk of Consistory
Kathy has been a member of BRC for many years. She said, "I consider it a blessing to have been raised at BRC. I love the heart of BRC and the people." Kathy has served with the Youth ministry, For His Glory board, and several Renewal Teams. She has taught Sunday School, been involved in Adult classes, and a part of Potters Workshop. She served as a Deacon, Elder and is once again on the Elder board. Kathy lives in Brunswick and is employed as the Office Manager at Abraham Buick GMC Inc. in Elyria, Ohio.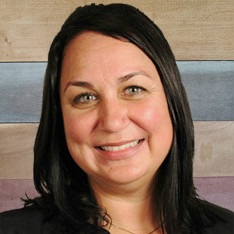 Jaime Coyne
Elder, Sacraments
Jaime was raised in Brunswick and returned to Brunswick Reformed Church after moving back to Medina county. She has served on the Next Steps Committee and Renewal Continuation Board and currently serves on the Hospitality team. Jaime enjoys the fellowship and learning activities offered by the church to strengthen and grow our relationships with one another other and Christ.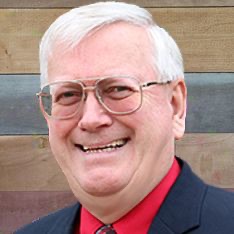 Don Poest
Elder, Classis Delegate
Don began attending BRC in 1978 when he was called to be the lead pastor. He filled that role until his retirement in September 2016. He then served for thirteen months as interim General Secretary of our denomination before retiring back in Brunswick. He and his wife Cathy have two sons in pastoral ministry and three grandchildren he loves to spoil. Don is involved in Bible study groups and prayer ministry at BRC, and provides our lawn care. He is still involved in some denominational work, and loves to pray with and encourage other pastors.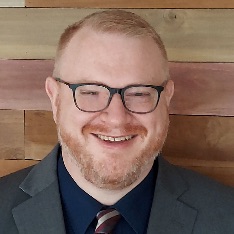 Adam Smith
Elder, Clerk of Elders
Adam joined the church in 2019. He has participated in several Bible studies in the church and has facilitated others. He enjoys leading the saints in worship on Sunday mornings and serves as a greeter at the 11am service. Beyond BRC, Adam has interest in global missions and has served in international student ministry for several years. Adam is currently pursuing a master's degree in Theological Studies from Trinity Evangelical Divinity School. He is passionate about discipleship and encouraging others' growth in Christ. Adam works at Huntington Bank and lives in Northfield with his wife, Melissa.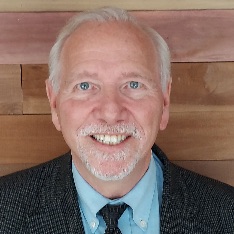 Guy Lenart
Elder, Sacraments
Guy is a longtime member (since 1990) of Brunswick Reformed Church. He retired from Ford Motor Co. as a Tooling Engineer in January 2019. He's been married to wife, Candice, for 38 years. They have three grown children and attend the 9am service. He is currently on the Board of Love Inc. of Medina County and has been involved in numerous BRC Ministries over the years with Men's Renewal being the highlight. Guy loves Jesus and everything about BRC, it's family, it's home!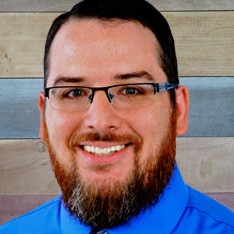 Mike Schreiner
Deacon, Head Deacon/Deacon of Outreach &
Virtual Technology
Mike has been a member of BRC with his family for five years. He and Rebekah have been married for 10 years and have two children: Hannah and Collin. He has been a member of the tech team for a few years working both screens and sound and also volunteers for VBS. Mike is an IT Program Manager at Ridge Tool in Elyria. In his spare time, he enjoys playing games of any kind (board, video, tabletop).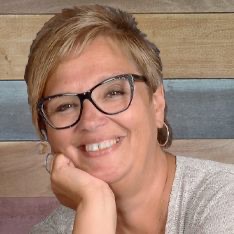 Sheryl Feeney
Deacon, Clerk of Deacons/Deacon of Care
Sheryl has been a member of BRC for 17 years and usually attends the 11am service. She has been part of Kids Hope, God's Friends Forever, Vacation Bible School, the Hospitality Committee, and faithfully attends Sunday School. She has been married to her husband Keith for 30 years and they have two children, Kathryn and Carolyn. Sheryl retired from The MetroHealth System in 2019 where she worked as a nurse. She is a now a full time Nursing Professor and Nursing Resource Lab Manager at Cleveland State University.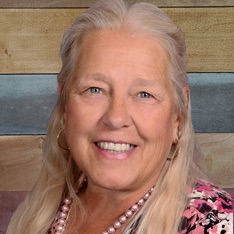 Gail Bindel
Deacon, Deacon of
Property–Exterior
Gail has been a BRC member for six years and attends the 9am service. She has served as a greeter; and is a member of the safety team and bell choir. She volunteers for Vacation Bible School and enjoys weekly small group studies. Gail is retired and enjoys gardening, bowling, and roller skating. She is a mother to three sons and a grandmother to three grandsons.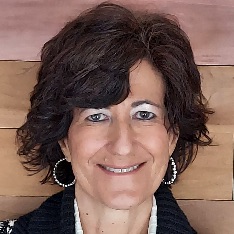 Renee Garapic
Deacon, Deacon of
Property–Interior
Renee started attending BRC around 2001 and has been a member since 2012. She attends the 11am service. Renee has been involved with Vacation Bible School, a Titus 2 Bible study and served as a volunteer for the Nursery Ministry for many years until recently when she became the lead of the Nursery Ministry. She is currently attending small group Bible studies. Renee and her husband Mike have been married for 27 years and live in Medina with their two sons, Joe and Anthony. Although there are many churches in Medina, Renee chose to stay here because the "people of BRC make you feel welcome and part of the BRC church family." She works as a Fraud Analyst for the State of Ohio.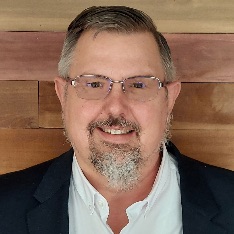 James Nixon
Deacon, Deacon of
Finance
Jamie started attending BRC in late 2018 after moving back to Ohio from Dallas, Texas and formally joined the church in 2019. He has been active in church projects, Bible and Book studies, and usually attends the 11am service with his Mother Suzanne Jeffery who now resides with him in Strongsville. In addition to church activities, he is also active in Rotary and many community charitable events. Jamie enjoys spending time with his two children, Jessica and Joshua, their spouses, and his Granddaughter Lydia. In his free time, he does competitive Target Archery with his father, Allen. He strongly believes that the many blessings in his life come completely from The Lord and he strives to serve him in any way he is called.