Our Mission in the Dominican Republic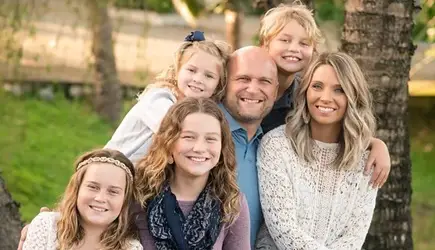 Meet our missionaries—The Stone Family.
Nathan and Rachel Stone grew up in Medina County and have been called by God to go to the Dominican Republic and work with women who have been caught in the world of human tafficking. Their prayer is to build relationships with them that display the gospel of Jesus Christ in everyday life. They seek to take an active role in the development of independent, self-supporting, Christ-following adults. The Stone's believe this restoration of women's true identity in Christ will begin a Gospel movement throughout the Dominican Republic.

Their efforts concentrate on teaching women and their children to Pray as God's people, Seek Jesus in all things, Set their hearts and goals towards eternity, Abide with Jesus in a loving community of faith, Value themselves for the worth they have in the Father, and Celebrate the freedom found in being God's new creation. By providing a staff of equippers and volunteers through the integrating of ministry partners, mission trips and internships, they will stir their affections for Jesus, knowing that the Holy Spirit will both empower and send them to fulfill their role in the mission of God.

In the long run, they will network with ministries, missions' organizations, churches, univeristies, and businesses to push this Gospel movement deeper into the dark streets where the poor, the orphan, and the homeless, are continually exploited.

The Dominican Republic is located in the Caribbean approximately 575 miles ESE of Florida, and is one of the most popular vacation destinations in the world. God has given them a special burden of the people and this place. They live in Jarabacoa, ministering there and on the north shore in Sosua.