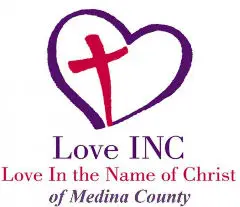 Love INC's mission is to mobilize the Church to transform lives and communities In the Name of Christ.

Medina County churches coordinate our resources to serve those in need.
Phone: (330) 460–5887
Online intake can be done on Love INC website
There is an ongoing need for personal care items and other supplies not covered by food stamps. There is a box located under the Secret Sister shelf in the hallway at BRC for donations of items to be brought to the monthly Personal Care Pantry.